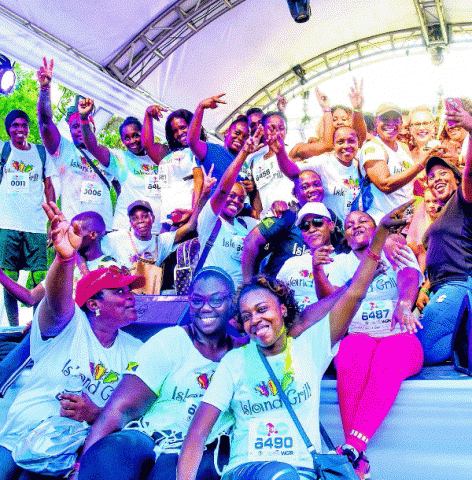 The UWI's AZ Preston Hall team members are all smiles after copping the prize for second-largest team with 133 participants.
to raise needed funds to build basic schools in vulnerable rural communities across the country. To date, the charity, which is run by the grandchildren of Richard and Diana Stewart of the Richard and Diana Stewart Foundation, has built a total of seven basic schools.
Schools built since 2012 by the Kind Hearts Foundation include D. Franks Early Childhood Institution/ Greenvale Basic School in Manchester, Top Hill Basic School in St Catherine, Duhaney Basic School in St Thomas, Crawford's Infant Department in Black River, as well as New Wine Basic School, Tranquillity Basic School and Windsor Castle Infant Department in the parish of Portland. The charity will build its eighth school in 2020 with funds raised from this year's race.