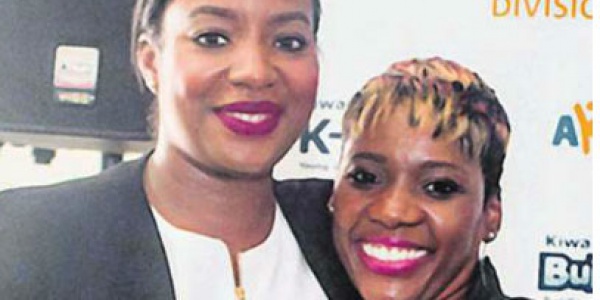 Fifth- and sixth-formers of 10 Key Clubs in high schools and university, and college students of nine Circle K Clubs, which form a part of Kiwanis' Service Leadership Program, turned out in their numbers for Division 23 East's Leadership Development and Skills Building Seminar on Saturday, April 14, at St Andrew High School's Margaret Gartshore Hall.
Kiwanis Service Leadership Programs are leadership and character-building programmes hosted in a school or community and sponsored by a Kiwanis club. Millions of students in these clubs, since the first Key Club was founded in 1925, have been inspired to lead lives of service and significance through programmes for all ages. This comprises Circle K International for college and university students, Key Club for teenage students 14-18 years, Builders' Club for adolescent students 11-14 years, Kiwanis Kids (K-Kids) for elementary students six to 12 years old, and Aktion Club for adults living with disabilities. The Kiwanis International family comprises nearly 600,000 adult and youth members in 80 countries and geographic areas, including Jamaica.
Accordingly, Division 23 East, one of the four divisions in Jamaica, led by Lieutenant Governor (LG) Sharon Williams, felt it was important to host a leadership development seminar in order to ensure that young adults and teenagers are appropriately trained to become Jamaica's future leaders, and also to easily transition to being Kiwanians and continue to serve the children of the world as adults. This is in keeping with her motto, 'Igniting the Passion for Service and Commitment to Leadership Excellence'. In her welcoming remarks at the beginning of the seminar, LG Sharon stated that "Kiwanians are committed to investing in the development of our nation's children and ensuring that they are trained to be good leaders; and this programme is specifically designed to achieve that objective".
The master of ceremonies for the seminar, Shelly-Ann Hill from Kool 97 FM, kept the seminar on track for all the presenters who provided guidance to the youngsters on business and social etiquette, effective leadership, how to communicate effectively, choosing the right career, entrepreneurship as a viable alternative in today's world of work, and lots more. Speakers included Nadine Malloy, principal of Ardenne High School; Ingrid Peralto, founder/CEO of IMP Planners and lecturer at Mona School of Business; Tahnida Nunes, business executive/evangelist; and Senator Damion Crawford.
The young adults left feeling uplifted and encouraged to have a voice in today's society, and were reminded that "it is not about where you are from, but where you are going". It was, indeed, an educational and motivating seminar.
Sponsors for the occasion included NCB Capital Markets, NCB Keycard, GraceKennedy, Jamaica Biscuit Company, PricewaterhouseCoopers, Coldfield Manufacturing, Digicel, Medical Disposables & Supplies Ltd, Burger King and Little Caesars Pizza.