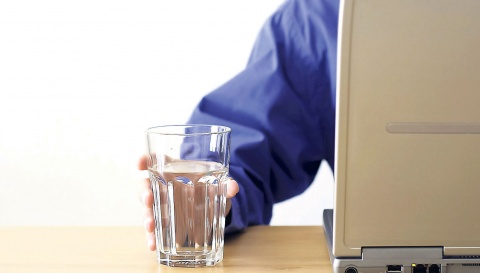 As human beings evolve, technology evolves with us and information technology (IT) is, perhaps, one of the most important factors of our species' future. An information technology manager, known also as a computer and information system (CIS) manager, is the title given to a person in charge of the overall computer operations of a company. IT/CIS managers often plan, coordinate and direct computer-related activities; they also help to determine information technology goals of an organisation and are responsible for implementing computer systems to meet required goals.
WHAT DOES THE WORK INVOLVE?
A typical day for an IT manager might involve:
• Analysing the organisation's computer needs.
• Planning and directing the installation and maintenance of computer hardware and software.
• Recommending possible upgrades.
• Ensuring the security of the organisation's network and electronic documents.
• Attending educational workshops to stay updated on new technology and to maintain professional and technical knowledge.
• Implementing disaster recovery and back-up procedures.
• Preparing an annual budget and scheduling expenditures.
• Updating internal servers.
• Evaluating new hardware.
An IT/CIS manager also contributes to team effort by communicating job expectations and by accomplishing related results as needed. As an IT/CIS manager, you would be responsible for the overall performance of the electronic networks that allow the business to flow. Working overtime is common in this field, as fixing problems may take you way beyond normal work time.
WHO IS THIS CAREER FOR?
Team management and leadership skills are musts. Every successful IT manager needs to be a strategic thinker and have great communication skills. A balance between technical knowledge and management skills needs to be maintained. Time management is also key.
WHAT CAN I EARN?
IT/CIS managers are very well paid, especially in large corporations which depend heavily on internal and external communications, data management, stock tracking and other methods of keeping the business flow going.
HOW DO I QUALIFY?
A bachelor's degree is necessary, and a master's degree may be required for higher-level positions in larger companies. Professional qualifications, proven experience and quantifiable expertise are also pluses.
WHO OFFERS TRAINING IN JAMAICA?
Many institutions offer such training and qualifications, so research carefully among them for your particular area of specialisation and the level of qualification offered. They include:
• The University of the West Indies
• The University of Technology
• University of the Commonwealth Caribbean
• Northern Caribbean University
• Vector Technology Institute
• Community colleges
Information provided by CHOICES Career & Education Advice. Continue reading for more on exciting careers for now and the future. Send your comments and suggestions on what you want to know more about to Angela deFreitas, general manager of