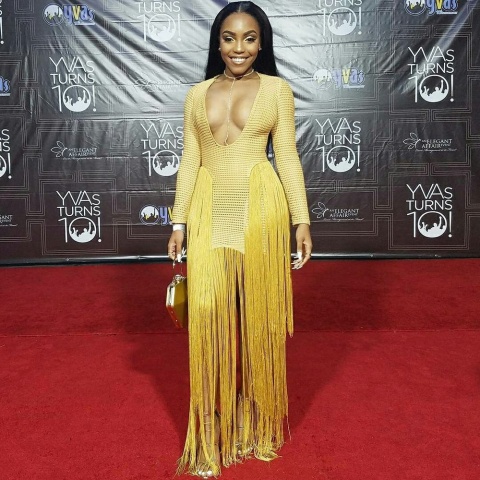 Social media has completely changed the way we do business, form relationships and share information and should continue to do so well into the future. Along that line, a strong social media presence has the potential to create a personal brand and make you a star. How big of a star? We're talking 400,000 followers, a national Fashion Icon Award and enviable corporate endorsements. With these accolades, Shanice Allen needs no introduction as she is the beauty behind perhaps the most talked about local page, @shanzi.a on Instagram. 
 
Shanice in a nutshell:
Age: 21
Birthday: October 31
Zodiac Sign: Scorpio
High School Attended: St Andrew's High School for Girls
Most known for: Distinctive sense of style 
  
Youthlink (YL): What's your all-time favourite movie?
Shanice: My favourite movie has to be Olympus Has Fallen
 
YL: What is Shanice up to in her spare time?
Shanice: I like to hang out with my friends, catch a movie, eat out and SLEEP; especially sleep because most times I'm bombarded with school work, photoshoots and other promotional gigs.
 
YL: What is your favourite meal to prepare:
Shanice: Most persons won't expect this answer but Saltfish and ground provision.
 
YL: You pretty much rock any colour but what's always your favourite colour to wear?
Shanice:  White…or nude 
 
YL: What were your favourite subjects in high school?
Shanice: Principles of Business
 
YL: Which song are you currently 'vibing' to?
Shanice:  Suave by Alkaline
 
YL: If we should spot you at a party, what dance move are you likely to be doing?
Shanice: I'm not really a dancer, I can't dance so I don't really have a go-to dance move
 
YL: Who is your favourite person to follow on Instagram and why?
Shanice: Nicki Minaj! I love her confidence, her realness and she is just a straight up BOSS!
 
YL: You are a hot topic on social media but sometimes at the centre of gossip. How do you handle this aspect of being super popular?
Shanice: I don't pay them (cyber bullies) any mind, I always do what makes me happy because peace of mind is the greatest thing anyone can have. As long as I'm living to please me and as long as I'm truly happy within then I don't care about the gossip.